Photos of opening reception: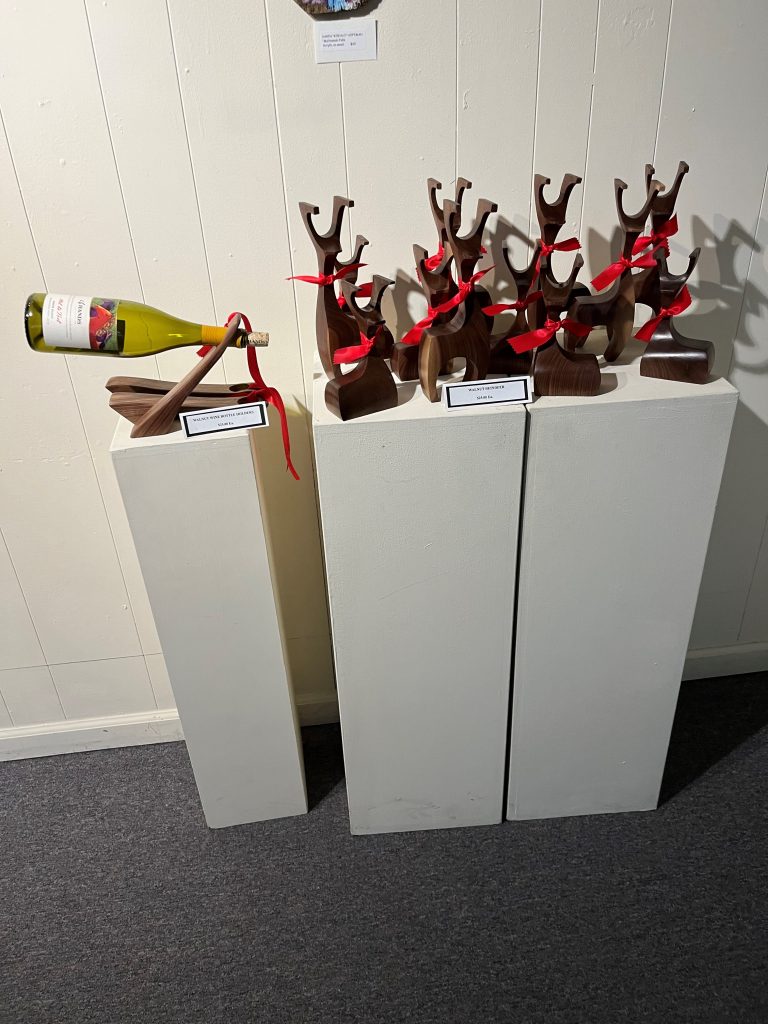 Art Adventure Gallery honors local artists, craftsmen, and
artisans with a 2 month exhibit of affordable hand-made
items in time for Christmas shopping. The goal is to
encourage our community to shop local and to support our
creators. All mediums are accepted, both 2 dimensional and 3
dimensional. All 2-D artwork must be ready to hang/display
with the proper hardware, and no larger than 11" x 14". The
gallery commission for this event is 10%, our contribution
towards making this shopping experience as successful as we
can. Please clearly label each artwork (on back or bottom)
with your name and the artwork title.
Important Dates:
Exhibition Dates: November 2nd – December 29
Opening Reception: November 2nd, 2023
5:30-7pm
Application Deadline: October 13, 2023
Artwork must arrive by: October 27 , 2023
Reception/Annual Member Mtg: Dec 7th, 2023 530-7pm
Application and art tags: