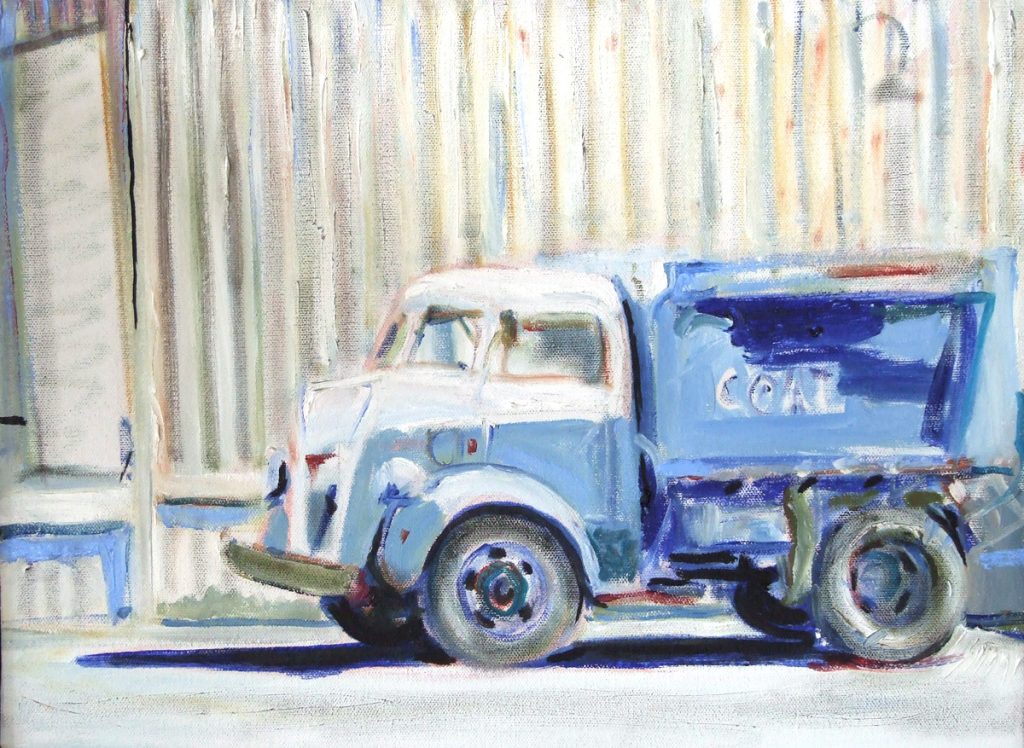 Lynn R. Miller (lynnrmiller.com)
Mr. Miller holds BFA and MFA degrees from the San Francisco Art Institute and University of Oregon (1970 & `72). He has been working in traditional media; including; oils, water color, gouache, egg tempera, inks, oil pastels, and charcoal, for forty years. Miller has exhibited in San Francisco, Eugene, Bend and elsewhere. His artwork is in private collections across the U.S. and Europe.
Lynn Miller
P.O. Box 1627
Sisters, OR 97759
541-788-2700
Lynn Miller and his family own and operate a cattle and horse ranch. He is the publishing editor of an international agrarian quarterly. He is also author of eleven technical books, two novels, and one book of poetry.
"I can't tell you why I paint, maybe I don't know. I do know I go to pieces when I am away from it for long. I do know that I am expected to speak seriously about this need and about this pursuit.
Painting might be a language. The act of painting is peripheral to the high-wire act of any living. It may, if permitted, become a balance beam or a reason to fall.
In my case painting is hearing myself feel. Painting is God on the operating table. Or it may be a garage sale of misinterpreted emotions and ideas. Either way, painting is blood in my mouth, ears, nose and laughter – blood in my laughter.
Painting is asking God to say what I want to hear.
The artist, with a migratory spirit and an intact sense of self-preservation, moves quickly, nervously, through dark, thick, deceptively inviting extremes. Extremes where sensibility is blood flavoring. In those extremes vermin hide in wait craving the crunch of tentative ideas.
Painting is easy. Talking about it is difficult. Putting it out is risky. We find ourselves at the mercies…"