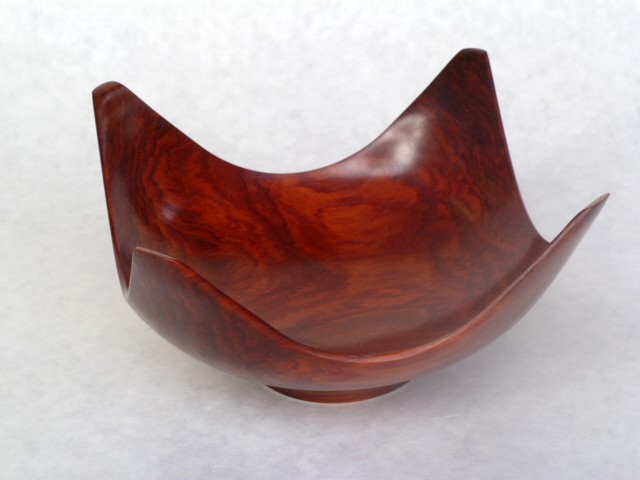 John has always had a fascination with wood. He loves the color, smell, and feel of this medium. His interest in woodturning began when he hated to see all of the small scraps of beautiful wood from his custom furniture commissions go to waste. He started gluing them together and turning small vases.
Today he is a member of the American Association of Woodturners and continues his love of woodturning, as well as custom woodworking. He is a retired woodworking and drafting teacher.
Born and raised in Southeast Washington, John has lived in Central Oregon for the past 37 years. He and his wife, Anne, have two children, Kate and Sam.
galleries & exhibits
Art Adventure Gallery, Madras, Oregon
Blue Spruce Pottery Gallery, Bend, Oregon
Great North Gallery, Whitefish, Montana
Welcome Center Gallery, Bend, Oregon
Wickman-Hill Gallery, Redmond, Oregon
Charlotte's Fine Arts and Collectibles Gallery, Bend, Oregon
Snowy Mountain Gallery, Bend, Oregon
Shoalwater Cove Gallery, Illwaco, Washington
Central Oregon Artists on Tour, Juried Exhibit, Oregon State Capitol, l988
education
Bachelor of Arts, Industrial Education, Eastern Washington University
Master of Arts, Industrial Technology, Arizona State University