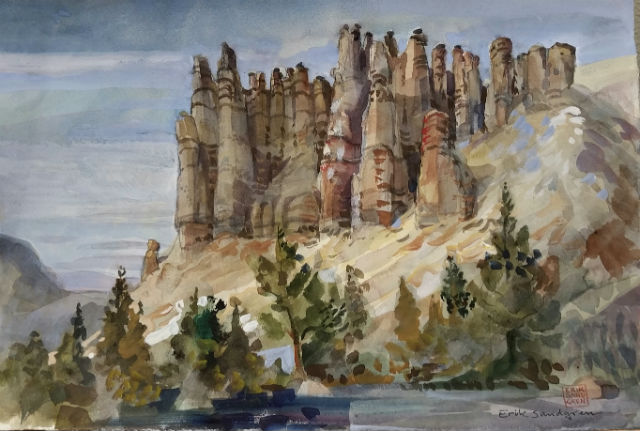 Erik Sandgren's work is in many public collections including the Museum of Modern Art, Yale University Art Gallery, the Safeco Insurance Company Corporate Collection and the China National Academy of Fine Art in Hangzhou, PRC. He has exhibited throughout the nation, including many group, two-person and juried shows, and two solo shows in New York.
Though recognized locally, nationally and internationally, Sandgren has strong roots in the Northwest. He teaches at Gray's Harbor College (Aberdeen, Wash.) and has continued his father's (Nelson Sandgren) tradition of gathering nearly 100 plein-aire painters at the Oregon coast each summer.
Sandgren's paintings in many media involve both plein aire and studio compositions based on the fundamental themes and imagery of water, earth, sky, and figures in the landscape. His paintings embody a personal poetry of space and time unified by closely observed light and color. His work has developed over the years in response to a wide range of influences including the Northwest Painters, European painting of the Renaissance through early 20th century, and classical Asian art. It systematically explores painterly traditions and at the same time refers to experience beyond painting: experience of the world itself.